Market Data Isn't Free – & Other Lessons FinTech Startups Learn the Hard Way
Stephane Dubois shares market data advice for those looking to revolutionize financial technology.
The current business of financial technology highly resembles a gold rush, and Stephane Dubois, CEO and founder of the cloud-based market data provider firm Xignite, says he is providing the shovels.

The digital revolution is hitting every industry, from Uber on taxis to Airbnb on hospitality, he said in a recent webcast. Great industry giants cannot escape the impacts of industry upstarts, and none is more aware than financial services, particularly in the realm of wealth management where online firms like Betterment and Wealthfront are making their mark on incumbent wealth and brokerage firms. "They are gathering footholds, and some of these guys will break through into the market," says Dubois.

Bill Doyle, VP and principal analyst at Forrester Research, notes that consumers have a growing interest in online advice, and a recent study showed a 50% rise in just the last three years of consumers who said that online financial advice is just as good as in-person advice. With findings like these, it's no wonder venture capitalists are pouring money into the digital financial advice startup market.

New companies are largely targeting the relatively underserved millennial generation, a market that expects a high level of automation and readily available information on any and all devices. So a company can't expect to move from startup to critical player if it can't provide instant access to the breadth and depth of data its customers want.

Therein lies a critical problem that Dubois has seen many companies tackle from the wrong angle. Xignite provides financial market data to more than a thousand innovative companies from its platform in the AWS cloud, and, over the years, it has grown to be a cult favorite among FinTech startups, a development that has transformed its role from pure supplier to something of a mentor.

A lot of smart, young people are coming into the market to reinvent finance, and they can be easily derailed by decisions around market data, Dubois explains. "If you are in a FinTech business, chances are you will need some market data -- it is the lifeblood of FinTech." Many, however, can't afford to pay extreme prices for loads of data.

"We find often that people come to us not really understanding this world of market data," he says. "They want to create a new business, they want to create a new model, but they don't really know what they want and what they need… This often leads to poor decisions, which can contribute to making the company fail."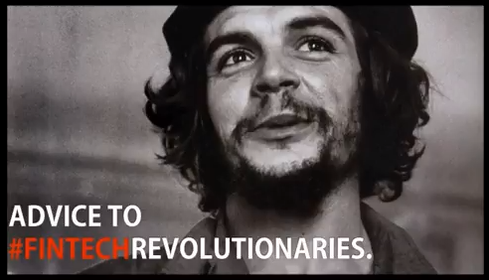 His advice for FinTech revolutionaries breaks down to four key points:
Understand what you're getting into. "I think the first thing you want to do to succeed is to educate yourself, or work with someone who can educate you." Complex processes like setting up exchange agreements are not for the faint of heart.
Market data is not free. A lot of millennial entrepreneurs are used to seeing this data for free because it is public on Yahoo Finance and Google, but it's not free for business use, according to user agreements. Business need to sign agreements with exchanges, and many startups aren't ready for that step, "It can really derail their plans. It could lead them to steal data or scrape data, which might set them on the wrong path."
Match costs to the growth. There are ways to minimize costs and optimize the use of capital. "Do your homework and pick solutions that will shorten your time to market and extend your runway. Sometimes we run into the opposite scenario where entrepreneurs are data happy from day one. They get a big round of funding, and they want to start buying all the data in the world, not necessarily having a clear view of how this is going to differentiate them or help them. They go too quickly and may actually waste some money."
Don't forget about hidden costs. A lot of firms are coming in looking only at the price of feeds, but market data often requires some wrangling. "What you spend on data is just the tip," cautions Dubois. "Think of the time spent integrating data, worrying about quality of data, managing data… You don't want to go down a path that will freeze growth because of time spent on data management and data integration."
Fintech has been a huge boom to Xignite's market data business, and it is a global trend. Dubois says he gets at least one startup a week calling in from France, which never happened years go, and is seeing the same thing from startups in Germany. He adds that London has always been pretty strong, as are Hong Kong and Singapore. In all, his firm handles more than 15 billion API requests per month.
Becca Lipman is Senior Editor for Wall Street & Technology. She writes in-depth news articles with a focus on big data and compliance in the capital markets. She regularly meets with information technology leaders and innovators and writes about cloud computing, datacenters, ... View Full Bio