QUANT GOLD BOOK 2012: Quantavium Capital's Youngju Nielsen Is a Fixed Income Rock Star
Youngju Nielsen, co-founder of Quantavium Capital, believes there will be many changes on the horizon for fixed income trading to allow it to become a more transparent process that should attract investors and traders. As Quantavium prepares to launch in the third quarter of 2012, Nielsen talks with Advanced Trading about the firm's use of algorithms, the cloud, broker benchmarks and more.
How do you rate your brokers?
Nielsen: Consistency and best pricing are always the best benchmarks. However, there is often no price difference between brokers, especially for the liquid products we trade. In that case, we prefer brokers that offer full transparency; uptime; low latency in terms of market data, execution and confirmation; reliable and accurate post-execution that requires no manual intervention; clean and reliable interfaces; support of different order types; and -- very important -- ease of integration with our infrastructure.
How are you handling the euro crisis?
Nielsen: The interest rates market is very sensitive to news, especially any news related to the current and prolonged euro crisis. We still trade German and U.K. government bond futures and on-the-run bonds, but our allocation of those securities has been reduced. It is still very hard to avoid the influence of the European situation. The U.S. interest rates market is often substantially influenced by European news. In fact, any recent European crisis news is so powerful that it often wipes out the impact of other signals temporarily. We rarely use discretionary intervention, except just before or after a big market event. Our discretionary intervention is mostly through risk reduction.
Do you trust cloud technology for data storage?
Nielsen: We built our infrastructure to utilize cloud technology. Cloud technology is a scalable and cost-effective solution. Its reliable uptime and reliable redundancy are perfect for market data collection and disaster recovery. Its accessibility from various locations also gives us the flexibility to have a small team run a 24-hours/7-days operation easily.
We currently use the cloud for market data storage, market data connection servers, development environments and our recovery plan. So far, we do not have any proprietary information in the cloud. However, we will explore the expanded use of the cloud on an ongoing basis.
Where are the next investment opportunities?
Nielsen: There will be a lot more changes in fixed income trading. It will be a more transparent and easier process. This should attract more investors and traders to this asset class.
How has Dodd-Frank changed the way you work?
Nielsen: First of all, I do not work within a proprietary trading group any more. I think the whole industry is still trying to figure out how to make sense of this rule.
How can technology advances make your job easier?
Nielsen: I hope that technology advancement creates more open access to fixed income markets, including bringing more market participants to fixed income ECNs.
How do you get new technology onto your trading desk?
Nielsen: Our team performs research and knowledge sharing within the industry to look for new technologies. When possible, we do proofs of concept to ensure the desired outcome is evident and has an impact on various aspects of our systems. Open source technology has proven to be a good source of leads for us.
Our senior algorithmic trader, who has more than 15 years of experience in fixed income electronic trading, is in charge of the major decision making in technology. However, we all get involved with implementation. Because of this, we are very nimble and can turn things around and deliver rather quickly. This is one of the most important advantages that a small organization can have.
Current Issue
Wall Street & Technology - Elite 8
The in-depth profiles of this year's Elite 8 honorees focus on leadership, talent recruitment, big data, analytics, mobile, and more.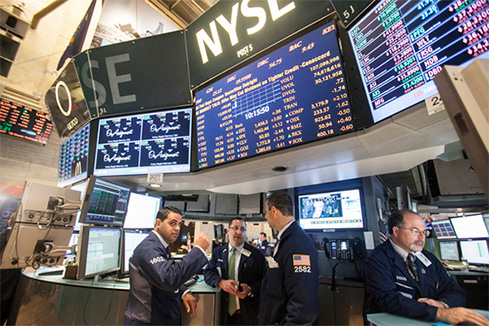 Exclusive: Inside the GETCO Execution Services Trading Floor
Advanced Trading takes you on an exclusive tour of the New York trading floor of GETCO Execution Services, the solutions arm of GETCO.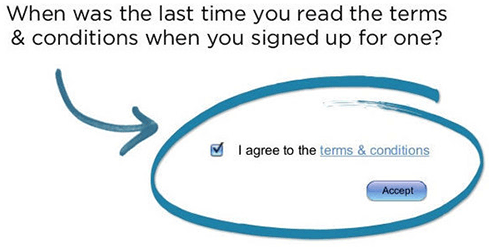 5 Things to Look For Before Accepting Terms & Conditions
Is your corporate data at risk? Before uploading sensitive information to cloud services be sure to review these terms.