The Long Road To Big Data
Although enterprise-wide big data strategies are elusive, there are many smaller projects providing immediate value and paving the road for larger initiatives.
Read Between The Lines
Much of the big data disruption in headlines today affects those who do interesting things with social media, mainly analyzing the fire hose of tweets and news for trading signals and insight. Alongside pricing data, these broad sets of unstructured data have worked their way into algorithms and the trader toolbox. Interestingly, a recent blog post on Quantopian, a community of quants, scientists, and analysts who develop trading algorithms, broke down the popular elements of the site's most viewed and cloned quant models. The meat and potatoes of any quant strategy, "mean reversion" (price spread) and "momentum" came in at 37% and 18%, respectively, sandwiching "sentiment" at 28%.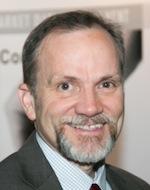 Louis Lovas
"Sentiment is seeing a huge interest," points out Louis Lovas, director of solutions at OneMarketData, a provider of enterprise tick data software. "People are looking at this site and getting ideas on trading, and they are looking at the sentiment signal. That's all unstructured social media and news, and I would conjecture that it's not really news because news-based trading is old hat — it's been around for 10 years and not that interesting anymore. On the other hand, social media-based modeling is brand new, and there's clearly a huge interest in its conjunction with mean reversion and momentum strategy. The fact that there's so much activity around it really says something."
A Foothold
Although big data's progress across the enterprise has fallen short of the hype, and will continue to do so for some time, there are still real benefits to be achieved in the near term if firms adjust expectations and take a step-by-step approach.
The promise in this market means there is no proof-of-concept shortage, nor do budgets allocated to the growth of alpha-producing tools show sign of slowing. Behind the scenes, firms are quickly learning how to commercialize and leverage their findings for financial gain.
Turning big data initiatives inward to mine existing piles of unstructured data has shown itself to be a productive start that also helps to build competencies in analyzing structure and prepare companies for the cultural shift, including the management of resources and building a business case. Mastering the intricacies of an internally focused big data strategy will ultimately help firms build and deploy larger initiatives across the enterprise.
Becca Lipman is Senior Editor for Wall Street & Technology. She writes in-depth news articles with a focus on big data and compliance in the capital markets. She regularly meets with information technology leaders and innovators and writes about cloud computing, datacenters, ... View Full Bio