Wall Street & Technology: Connecting The Financial Markets Community
Wall Street & Technology delivers accurate, thought-provoking and targeted content to the industry's top business and technology executives. C-suite executives, managing directors, traders and IT directors from the most powerful financial organizations trust the Wall Street & Technology community for critical analysis and counsel on how technology can address current industry challenges.
For more than 30 years, Wall Street & Technology has been helping technology companies connect with customers and prospects. Wall Street & Technology's capital markets community helps business leaders, senior technologists, technology providers and industry analysts engage on the leading technology-related issues in the financial markets.
The WS&T community brings together award-winning editors, expert consultants and analysts, and IT professionals -- allowing them to easily exchange ideas and receive feedback from highly respected experts, as well as their peers. Our content is driven by subject-matter experts and industry veterans who engage community members with a strong point of view, backed by deep business, financial market and technical knowledge. The result is a dynamic ecosystem where problems are solved, concepts created, and relationships prosper.
Contact Us
View staff bios.

If you wish to no longer receive any promotional emails from UBM Tech please click here, unsub@ubm.com.
Title
Name/Email
Phone

Wall Street & Technology Editors

Editorial Director
Gregory MacSweeney
212-600-3081
Editor-at-Large
Ivy Schmerken
973-379-6738
Senior Editor
Becca Lipman
212-600-3041
Contributing Writer
Dr. Howard Rubin
Rubin Worldwide
Contributing Writer
Anne Rawland Gabriel

InformationWeek Editors

VP and Editor-in-Chief
Rob Preston
516-562-5692
Editor
Chris Murphy
414-906-5331
Site Editor-in-Chief
Laurianne McLaughlin
516-562-7009
Director, Reports
Lorna Garey
978-694-1681
Editor, Research
Heather Vallis
516-562-7501

Editorial Lead, InformationWeek Network Brands

IW Government
David F. Carr
IW Healthcare
Alison Diana
Editor
516-562-5052
Dark Reading
Tim Wilson
703-262-0680
Network Computing
Susan Fogarty
603-583-1306
Dr. Dobbs
Andrew Binstock
415-947-6253
Bank Systems & Technology
Kathy Burger
212-600-3062
Insurance & Technology
Kathy Burger
212-600-3062

Advertising Sales Office

240 W. 35th St. 8th Fl., New York, NY 10001
VP, Brand and Product Development InformationWeek Business Technology Network
John Ecke
212-600-3097

Sales

Director of Sales
Matt Kingham
212-600-3084

Events and Marketing

Vice President, Events
Robyn Duda
212-600-3046
Senior Events Manager - Roundtables & Forums
Joseph Marks
212-600-3058
Event Manager - Roundtables & Forums
Ian Doyle
415-947-6105
Vice President, Marketing
Winnie Ng
631-406-6507

Online

If you wish to no longer receive any promotional emails from UBM Tech please click here
Advertising Coordinator
Amanda Waller
516-562-5583
Webmaster
Vitali Zhulkovsky

Reprints / List Rental

For Customized Reprints and Eprints please contact Wright's Reprints at 877-652-5295, ubmreprints@wrightsreprints.com.
TechWeb Direct Marketing List Rental
MeritDirect
John Ganis
VP-List Management
914-368-1024

Wall Street & Technology Reader Advisory Board

John A. Bottega, Principal, Data Management Advisory Services
Joe Gawronski, President, Rosenblatt Securities
Scott Ignall, CTO, Lightspeed Trading
Ira Lehrman, SVP, Information Technology, Athene Asset Management
Robert Palatnick, Managing Director/ Technology, DTCC
Steve Rubinow, CTO, Catalina Marketing
Prashant Sarode, Director, Development, Institutional Retirement Technology, TIAA-CREF
Derek Stein, Head of Business Operations, BlackRock
Timothy M. Tully Jr., President, US Markets, BNY Mellon Wealth Management

UBM Tech

Sally Shankland, CEO, UBM Americas
Brian Field, COO, UBM Americas
Stacey Lisowski, Sr. VP, People & Culture, UBM Americas
Marco Pardi, President, Events
Kelley Damore, Chief Community Officer
Tom Spaeth, Chief Financial Officer
Simon Carless Exec. VP, Game & App Development and Black Hat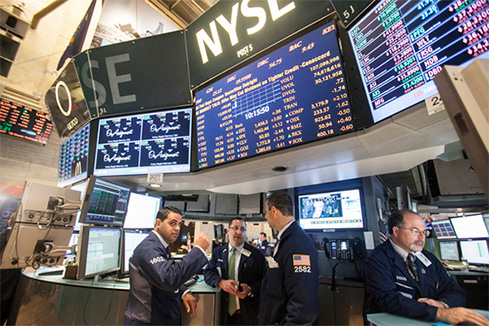 Exclusive: Inside the GETCO Execution Services Trading Floor
Advanced Trading takes you on an exclusive tour of the New York trading floor of GETCO Execution Services, the solutions arm of GETCO.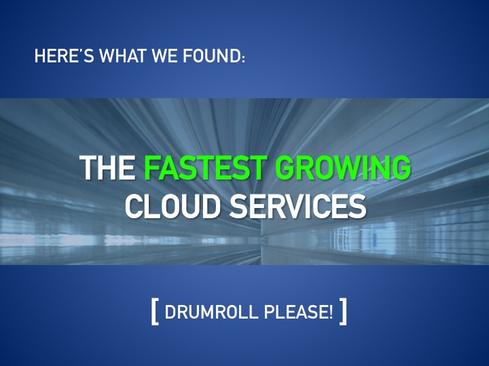 The 10 Hottest Cloud Apps on Wall Street
Your IT team may not have heard of them.